Welcome to Healthy Smile Family Dentistry!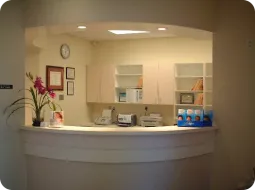 Patients come to Healthy Smile Family Dentistry from throughout the South Pasadena area because they know they will always receive the personal attention that is our trademark. Each member of our team is dedicated to ensuring our patients feel well-informed and comfortable at all times. At Healthy Smile Family Dentistry, there are no surprises: we will never begin a treatment or procedure until our patient has had all of his or her questions answered and feels completely at ease. Furthermore, at Dr. Kenneth Chan's Healthy Smile Family Dentistry, we offer a number of dental financing options and payment plans to ensure a beautiful, healthy smile is within the reach of all of our patients.
Our Approach
Our one-on-one approach to dentistry, in addition to the simply stunning comprehensive and cosmetic dentistry results we consistently achieve, make Dr. Kenneth Chan and the Healthy Smile Family Dentistry staff the comprehensive and cosmetic dentistry team of choice in the South Pasadena, CA area. We offer all of the most popular cosmetic dentistry treatments, including bondings, veneers, and cosmetic crowns, among others. For a more complete transformation, our patients are encouraged to work with our South Pasadena smile design team to combine multiple treatments to achieve a full smile makeover.
Get Started Today
If you are ready to work with our smile makeover team to achieve the smile you have always dreamed of, or are simply looking for the most thorough dental cleaning and examination available, we invite you to contact the Healthy Smile Family Dentistry team at (626)799-8068, or to send us a fax at (626)799-8069. We look forward to hearing from you.